News
In an effort to improve our overall brand marketing Northern Logistics is proud to introduce our new website. As a company that strives for excellence we know how important it is to constantly reinvent ourselves. In addition to being more visually appealing than the original website, this website features interactive quotes, job applications, customer logins, and daily news. These features will allow us to improve our customer service and improve our hiring process by using technology to create more efficient quote forms and job applications. Daily news will provide insights into the day to day at Northern Logistics as well as announcing major company changes.
We hope that you enjoy our new website, as well as our larger emphasis on marketing. Northern Logistics is committed to providing the best customer and employee experience possible in all aspects of our business. This website will be a reflection of that and we would like to thank all of our great customers and employees for making Northern Logistics the greatest logistics company in Michigan.
---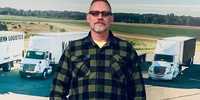 Congratulations Doug Zimmerman! Doug received safety employee of the month. Doug is an OTR Van Driver out of Lansing and not only is a great driver but a SAFE driver. Thank you for all your hard work
Read more...
/
0 comments
---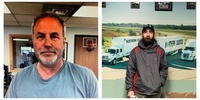 Congratulations to these employees of the month! We know you have worked hard for this accomplishment and we truly appreciate your dedication! Keep up the good work!
Read more...
/
0 comments
---
Posted by: Melissa Benchley 3 months, 2 weeks ago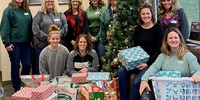 Northern Logistics adopted three single parent families for Christmas. Several office staff took time to shop for these families, wrap the gifts and deliver them to each family. Share the Christmas spirit! Merry Christmas to all!
Read more...
/
0 comments
---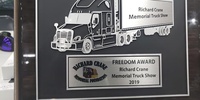 Another successful year in St. Ignace! Our TEAM was represented by Dave Fortier, Bryan Sehl, and Roger Gray! Great job guys
Read more...
---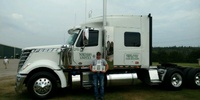 This past weekend we had the pleasure of participating in the Richard Crane Memorial Truck Show in St. Ignace, MI! Our TEAM was represented by Eli Troyer, a flatbed driver who has been with us for over 3 years, and his 2016 International Lonestar.
Read more...
---