News
Viewing posts by Trevor Papineau
---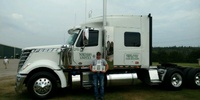 This past weekend we had the pleasure of participating in the Richard Crane Memorial Truck Show in St. Ignace, MI! Our TEAM was represented by Eli Troyer, a flatbed driver who has been with us for over 3 years, and his 2016 International Lonestar.
Read more...
---
Posted by: Trevor Papineau 2 years, 8 months ago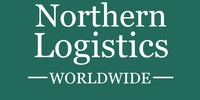 Effective today, we are excited to announce the acquisition of Beach & Sons Trucking!
Read more...
---
Posted by: Trevor Papineau 2 years, 9 months ago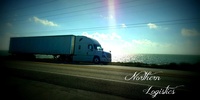 In an effort to improve our overall brand marketing Northern Logistics is proud to introduce our new website. As a company that strives for excellence we know how important it is to constantly reinvent ourselves. In addition to being more visually appealing than the original website, this website features interactive quotes, job applications, customer logins, and daily news. These features will allow us to improve our customer service and improve our hiring process by using technology to create more efficient quote forms and job applications. Daily news will provide insights into the day to day at Northern Logistics as well ...
Read more...
---